If you brush and floss your teeth daily and see your Healdsburg dentist regularly for teeth cleanings and dental exams, you practice preventive dentistry. There is even more that can be done to prevent your oral health from decay, disease, and deterioration. At Healdsburg Dental Spa, we pride ourselves on helping our patients establish and maintain strong teeth and gums through preventive dental care.
Teeth Cleaning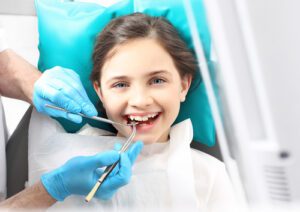 When you visit your Healdsburg dental for a teeth cleaning every six months, you can expect your appointment to include the following:
Removal of plaque and tartar
Flossing
Teeth brushing and polishing
Fluoride treatments (for children)
Digital x-rays (usually annually)
Your toothbrush and floss cannot compare to your dental hygienist's powerful cleaning tools that meticulously whisk away whatever is built-up on your teeth. Your hygienist can see and reach areas of your mouth that you cannot, making this cleaning even more effective than the careful work you do at home.
This is also an opportunity for you to discuss your brushing and flossing techniques with your hygienist and get recommendations about electric toothbrushes, toothpastes, and other dental tools that are right for your unique oral health.
Dental Exam
Even though the time you spend with your dentist may feel brief, there are many things that happen during every dental exam. Having her eyes on your teeth and gums every six months is an important level of continuity that allows her to see problems before they have time to develop.
At every visit, your dentist is looking for trouble spots that could be a sign of tooth decay, gum disease, enamel erosion, TMJ problems, and more. A hairline crack, an area of concern – these are things you would never recognize on your own. Your dentist can save you from pain, discomfort, and costly dental procedures through a simple exam.
During this time with your dentist, you can also discuss your oral health, cosmetic dentistry, and any other questions or concerns you may have.
Oral Cancer Screening
An oral cancer screening is an essential piece of every dental exam. Cancer of the mouth and throat is often not diagnosed until it has progressed to a later stage, but this complication can be avoided if you see your dentist regularly.
An oral cancer screening includes a check of your:
Cheeks
Floor of the mouth
Lips
Neck
Palate
Tongue
Tonsils
Preventive Treatments
After your teeth cleaning and dental exam, your dentist may have some recommendations for you about ways to improve your preventive care, including:
Night guard: If you grind and clench your teeth at night, you risk enamel erosion, gum recession, breaks, chips, and other damage. A customized night guard is a powerful barrier against the strength of your teeth pressing against each other.
Gum disease treatment: If you show signs of gingivitis, early gum disease, your dentist will insist on a deep cleaning to prevent the problem from growing bigger. Gum disease does not go away on its own – it always requires treatment, and the sooner the better to save your teeth.
Tooth-colored fillings: Fillings don't always mean you have tooth decay. You might have the start of something and your dentist will recommend you get it fixed as soon as possible, but often fillings are recommended to make a tooth more robust, close contacts between teeth, address gum recession, and fix cracks or chips.
Preventive Dentistry from Healdsburg Dentist Near Me
Make preventive dentistry a priority in your life and that of your family. Contact Healdsburg Dental Spa in Healdsburg, CA, to schedule a teeth cleaning and dental exam. Allow us the opportunity to help you maintain healthy teeth and gums for every age and stage of your life.