At the Healdsburg Dental Spa, we believe that there can be nothing as durable and aesthetically pleasant than your own natural teeth. That is why
Dr. Tam
utilizes the latest dental skills and state-of-the-art technology to preserve even the most grossly damaged teeth from extraction. However, certain situations still require teeth to be removed. When tooth extractions are needed, we ensure that it is an entirely painless experience.
When is Dental Extraction Required?
A dental extraction is a procedure in which Dr. Tam will remove a damaged tooth from its socket. Here a few reasons that may require an extraction: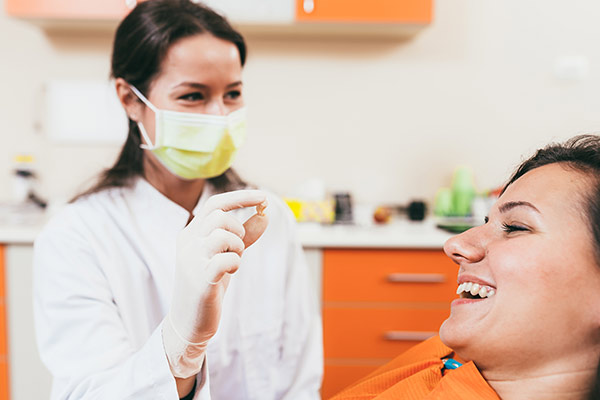 Teeth that Cannot be Salvaged – at the Healdsburg Dental Spa, we try our best to save each tooth. However, if a tooth becomes so grossly damaged – either due to cavities or trauma – that it cannot be saved through dental filling or crowns, then Dr. Tam removes that tooth and replaces it with an artificial tooth.
Impacted Wisdom Teeth – wisdom teeth seldom cause any problem; However, if they fail to erupt entirely in the oral cavity, the soft tissues surrounding them frequently get inflamed. This painful situation is called pericoronitis – and if it starts to occur often, then the best solution is to remove the impacted wisdom tooth.
For Orthodontic Treatment – tooth crowding is a condition in which there is insufficient space available in the jaws – as a result, the teeth become crowded. In these cases, Dr. Tam may also recommend the removal of teeth to create space – and to realign the remaining teeth with braces or clear aligners.
Supernumerary Teeth – Supernumerary, or extra teeth – not only create problems with oral hygiene maintenance but can also affect speech and eating efficiency. Therefore, they should be extracted.
Irreversibly Infected Teeth – when there is a tooth infection, we usually treat it with a root canal procedure. However, in cases when the infection does not go away after multiple root canal procedures, it is best to extract that tooth and replace it with an artificial one.
How are Teeth Extracted?
Many people think that tooth extraction is a painful procedure; it is not. At the Healdsburg Dental Spa, we will make sure that you remain entirely pain-free during the process. Let us look at how a tooth is extracted:
Clinical Examination – before deciding to extract a tooth, Dr. Tam will utilize every option to save it. She will perform a detailed examination of your teeth and evaluate the x-ray images of the damaged tooth – to assess the shape of the roots and to see if there is any nerve, vessel, or other dental structures that may be affected during the extraction procedure.
Extraction Procedure -since tooth extractions are a surgical procedure, Dr. will make you pain-free by administering local anesthesia. Once you are completely relaxed and free of pain, Dr. Tam will use an elevator to detach the fibrous attachment between the tooth and the gums/jawbone. Afterward, she will use another elevator to gradually make the tooth mobile. Once the tooth is mobile enough. Dr. Tam will hold the tooth with suitable forceps – apply controlled forces in a figure-of-eight manner- to pull the tooth out of its socket. Once the tooth has been extracted, Dr. Tam will place a cotton gauze on the socket – and ask you to bite over it – to control bleeding.
Post-Operative Care and Instructions
After the extraction, we will ask you not to eat or drink anything for the next hour. After 30 minutes, you should remove the cotton gauze. Dr. Tam may prescribe a painkiller to reduce post-operative inflammation and pain. Here are some things that you should take care of after tooth extractions:
Avoid eating hard foods for the next 2-3 days.
Avoid hot foods and drinks – it can dislodge the blood clot.
Don't take drinks using a straw
From the next day, start brushing your teeth regularly.
Don't touch the extraction socket with your finger or tongue – it can dislodge the blood clot.
Normally, bleeding stops immediately after tooth extraction. If you feel that your bleeding has not stopped after a few hours, you must visit us immediately, as this condition should not be taken lightly.
Tooth extractions is a completely safe and painless procedure. At the Healdsburg Dental Spa, we follow strict cross-infection control guidelines to ensure the safety and health of our esteemed patients. If you have a tooth that is painful, please
visit us
without delay – so that we can take care of it. We look forward to serving you at Healdsburg Dental Spa in beautiful
Healdsburg, California
.