Healdsburg Dental Spa is the home of comprehensive dental care for you and your family. Whatever your oral health needs, from preventive care to smile makeovers, dental restorations to emergency dentistry, we are prepared to provide it. Our goal is to establish long-lasting relationships with our patients for a lifetime of good dental care.
Healdsburg Dental Care Services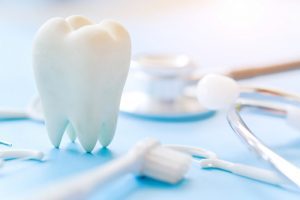 Quality care begins at a dental practice that offers all the services you need, when you need them. At Healdsburg Dental Spa, we offer the following categories of oral health care.
Everyone should have their teeth professionally cleaned every six months. This preventive care also includes a dental exam, oral cancer screening, digital x-rays, and a review of your overall oral health to identify and ward off any potential oral health problems. Deep cleanings are also available to treat gum disease.
When you are ready to upgrade the appearance of your smile, it's time to talk cosmetic dentistry and smile makeovers. Procedures can include teeth whitening, porcelain veneers, tooth bonding, Invisalign®, porcelain crowns, and FASTBRACES®. Every treatment is designed to improve the look of your teeth and smile.
When you have missing teeth, a tooth that requires extraction, or a damaged or broken tooth, dental restorations can repair your smile in form and function. Dental implants replace both tooth root and crown permanently. Dental bridges also replacing missing teeth for less-invasive solutions. Porcelain crowns conceal imperfections, make a compromised tooth more robust, and protect a tooth after root canal therapy.
Dental emergencies are inconvenient, but it's important to know that you have dental care available when you need it. At Healdsburg Dental Spa, we deliver timely attention for true dental emergencies. If you are experiencing severe tooth pain, excessive bleeding, damaged dental work, or if you have suffered a blow to the mouth resulting in a dislodged or loose tooth, contact us immediately to find out whether you need to be seen right away.
The innovative technology behind FASTBRACES® uses patented triangular-shaped brackets and heat power to simultaneously correct the position of the tooth root and crown.
FASTBRACES®
deliver faster treatment and can correct nearly every misalignment that conventional braces address.
As a family dentistry practice in Healdsburg, CA, we offer oral health care for all ages and stages of life.
Kids: It is our honor to help our youngest patients develop a healthy relationship with the dentist, so they understand the importance of making their teeth and gums a priority for life. We offer age-appropriate care, instruct kids on the importance of oral health, and provide cleanings, x-rays, fluoride treatments, sealants, and fillings.
Adults: The oral health needs of adults will vary. Some want preventive care only. Others need dental restorations to manage cavities, infections, or damaged teeth. Still others are ready to upgrade their smile with cosmetic dentistry. Whatever dental conditions develop, we provide the dental care you need.
Seniors: Besides being the owners of older teeth that are far more susceptible to damage and gum disease, age-related medical conditions and corresponding medications can affect a senior's oral health. We are prepared to replace missing teeth, restore damaged dental work, customize dentures or dental implants, and so much more.
Quality Dental Care in Healdsburg
Whatever your dental needs, at Healdsburg Dental Spa in
Healdsburg, CA
, we are ready to help you achieve your best oral health.
Contact us today
to schedule a consultation or cleaning and get on the path to a lifetime of quality dental care. We look forward to meeting you and welcoming you to our practice.