Healdsburg Dental Spa is a Healdsburg, CA, dental office that delivers comprehensive dental care to patients of all ages. The goal of our dentist, Dr. Tam, is to help every patient eliminate dental problems, maintain excellent oral health, and prevent the development of dental complications in the future. Our team cares for your family's dental needs, no matter your age or stage of life.
General Dentistry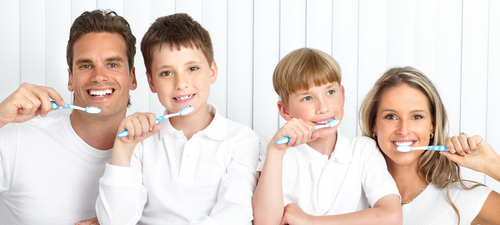 Getting teeth cleanings twice a year is essential to maintaining good oral health. This visit also include a dental exam, an oral cancer screening, and allows your Healdsburg dentist to identify any trouble spots that need to be addressed or watched. Deep cleanings take care of developing gum disease. General dentistry services also include emergency dentistry – a service your dentist provides at any day or time because dental trauma does not always happen during convenient business hours.
When your teeth are healthy but you dislike how they look, it's time to consider cosmetic dentistry. We offer procedures like customized porcelain veneers, teeth whitening, and gum recontouring to transform smiles from dull and damaged to flawless and fabulous. These smile makeovers are life-changing and, through one or more cosmetic dentistry procedures, can eliminate everything from chips to stains, misalignment to gaps, a gummy smile to odd-shaped teeth and so much more.
When your teeth are damaged or breaking down, when you're experiencing pain and discomfort, restorative dentistry is necessary to correct what's broken. Porcelain crowns can conceal problems and reinforce teeth. Careful extractions remove problem teeth, while dental implants and dental bridges replace missing teeth permanently. There is a solution for every dental problem with the help of your Healdsburg dentist.
When you want straight teeth without a lengthy orthodontic treatment, FASTBRACES® are an efficient and affordable method for correcting crooked, tilted, or overlapped teeth using a high-performing bracket system to upright each tooth until it is in alignment. Your Healdsburg dentist specializes in this unique alternative to traditional braces.
Pediatric Dentistry
Kids have a lot going on in their mouths, and it is our goal to set the stage for a lifetime of good oral health for
children
by giving them an excellent dental experience every time they are in our office. Dentistry doesn't have to be scary for
kids
– it can be full of information, excitement, and an invitation to be an excellent, independent brusher and flosser who understands the importance of good oral health at every age.
When to Visit Your Healdsburg Dentist
Healdsburg Dental has office hours six days a week to make it as convenient as possible for you and your family to have your oral health needs tended to. Monday – Friday: 7 a.m. to 7 p.m. Saturday: 7 a.m. to 4 p.m. Same-day emergency appointments
Healdsburg Dental Spa in Healdsburg, CA
Your Healdsburg dentist is situated in Sonoma County, the home of California's wine country. A touristy small town in the northern part of the county, Healdsburg boasts three important wine-producing regions: the Russian River, Dry Creek, and Alexander Valley.
Healdsburg
is continuously noted as a top small town in the United States, drawing visitors from around the world. About a 90-minute drive from San Francisco, Healdsburg is a great start or end point for anyone traveling up and down the coast to experience wine country. Healdsburg's quaint downtown boasts antique stores and art galleries, restaurants and tasting rooms, bike tours and water adventures, and plenty of wine tours. Healdsburg Dental Spa is located on Healdsburg Avenue near Healdsburg District Hospital. Our street address is: 1526 Healdsburg Avenue Healdsburg, CA 95448
Make an Appointment with Your Healdsburg Dentist
If you are looking for a comprehensive dental practice in Sonoma County to treat you and your family for all your oral health needs,
contact
Healdsburg Dental Spa. We are proud to be your Healdsburg dentist and our team will gently and happily dedicate ourselves to helping you maintain good oral health for a lifetime. Contact us today to schedule your dental cleaning or consultation.