No one wants root canal therapy, but no one wants to live with extreme tooth pain either. When you undergo this advanced dental procedure, your pain is relieved and in most cases your tooth can be saved. Always contact Dr. Tam at Healdsburg Dental Spa in Healdsburg, CA, for emergency dental care when you have a severe toothache and, if necessary, emergency root canal treatment.
The Importance of Emergency Root Canal Treatment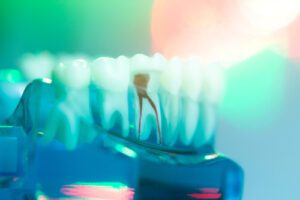 The term "root canal" has gotten a bad reputation over the years, but the discomfort people feel surrounding root canal therapy is not really because of the dental work but because of the pain caused by a tooth infection. Each tooth contains root canals that are filled with nerves, soft tissue, and blood vessels. Together, these elements make up the dental pulp. If severe tooth decay settles in or the mouth suffers serious trauma, a painful infection can develop and eventually lead to the need for tooth extraction – unless you get root canal therapy first. The following symptoms are signs of an infection: • Severe pain while chewing • Ongoing sensitivity to heat and cold • Tooth discoloration • Gum swelling • Gum tenderness Never wait to see your dentist about an extreme toothache – it will not go away on its own. Even though root canal therapy isn't anyone's favorite procedure, it can prevent an abscess from forming, infection from spreading, and eliminate the need for extraction and eventual tooth replacement.
Feel Better About Emergency Root Canal Therapy
When you know what's coming, it helps make any dental treatment easier to tolerate, especially root canal therapy, which is also known as endodontics. Here's how it works: • The infected pulp and nerve are meticulous removed from the problem tooth. • Once fully cleaned, the canal is disinfected. • These first two steps relieve the pain that is causing the infection. • The root canals are sealed with a filler designed to minimize sensitivity and prevent infection. • The procedure usually takes one visit to your Healdsburg dentist. If your tooth is so compromised that its structure is heavily affected by the treatment or has been threatened by the infection, it will need an additional treatment to stabilize it. This is usually done through a customized porcelain crown, a robust and natural-looking dental restoration that makes your tooth look better, blends in with your smile, and covers up all signs of prior dental problems. Once the crown is ready and bonded in place, it protects your tooth and becomes a normal part of your smile so you can bite, chew, and speak with confidence.
Get an Emergency Root Canal from Your Healdsburg Dentist
It's natural to be apprehensive about emergency root canal therapy. Any dental treatment, especially one conducted in an emergency and through severe pain and discomfort, can be daunting. Always ask your Healdsburg dentist which options are available to make your procedures more manageable. Laughing gas, oral sedation, and other methods of sedation plus local anesthesia may be available to you and can be enough to produce the calm you need to get through what feels like a stressful situation. At Healdsburg Dental Spa, it is our goal to help you find a space of calm so we can deliver the pain relief you need both quickly and efficiently, whether you are undergoing emergency root canal therapy or otherwise. If you are experiencing severe tooth pain,
contact
our dental office immediately, even after hours, so you can be seen as soon as possible. Dental emergencies are not convenient and they do not wait. We are here for you in
Healdsburg
and surrounding areas.