Crooked, chipped, or missing teeth are not only a source of embarrassment, but they also make eating and speaking difficult. At the Healdsburg Dental Spa, we offer porcelain dental crowns and bridges for restoring blemished smiles, and to replace missing natural teeth. What is a Dental Crown? A crown is a cap-shaped structure that rests on the visible portion of a natural tooth. At the Healdsburg Dental Spa, Dr. Tan uses crowns for fixing a variety of aesthetic and restorative dental problems.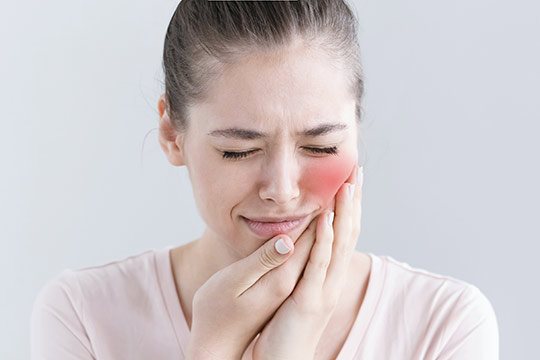 Who Can Benefit from Dental Crowns?
At the Healdsburg Dental Spa, we recommend dental crowns for fixing the following dental problems:
Reinforcement – For restoring teeth that are grossly damaged or worn out – either because of teeth cavities or due to an injury. Dr. Tan recommends crowns in cases where the tooth defect is so large that it cannot be restored with a filling.
Permanent Teeth Stains – some teeth stains cannot be removed with professional teeth whitening. In these cases, Dr. Tan uses veneers or porcelain crowns to cosmetically mask the stains – and to restore your facial aesthetics and smile.
Fractured Teeth – dental crowns can also be used for restoring fractured or chipped teeth.
Following Root Canal Treatment – teeth tend to become brittle after root canal treatment – and may fracture spontaneously under heavy biting loads. Dr. Tan recommends that teeth that have gone root canal treatment – especially the back ones – should be reinforced with dental crowns to enhance their longevity.
For Replacing a Single Tooth with Dental Implants – at the Healdsburg Dental Spa, we use porcelain crowns for replacing a single missing tooth with dental implants.
What is a Dental Bridge?
A dental bridge is similar to an architectural bridge – it bridges the gap created by missing natural teeth. A bridge is an appliance that is used for replacing one or more missing teeth. Unlike the removable dentures, a dental bridge will remain fixed to your teeth – and provides superior chewing and speech efficiency, and esthetics. A dental bridge gains its support and retention with the help of dental crowns that are bonded to the healthy supporting teeth on either side of the missing tooth gap. These supporting teeth are also known as the abutments. Artificial teeth, also known as the pontics, are then attached to the crowns for replacing each missing tooth.
Who can Benefit from Dental Bridges?
Dental bridges are suitable for replacing missing teeth in the following cases:
If you're not Satisfied with Removable Dentures – Dental bridges are an excellent option for individuals who are not satisfied with the fit or aesthetics of their removable dentures.
Insufficient Supporting Jaw Bone – dentures can only be used for replacing teeth when there is sufficient density of the underlying jawbone available to support them. If there is insufficient jaw bone available, then we recommend replacing missing teeth dental bridges.
Cost-effective Alternative to Dental Implants – We recommend bridges to patients who seek a reliable and long-term solution for missing teeth – but are unable to afford dental implants.
How are Dental Crowns and Bridges Prepared?
The process for preparing dental crowns and bridges is similar. First, Dr. Tan will perform a detailed examination to evaluate your oral health status – and to recommend the best option for replacing your missing teeth. In consultation with her patients, Dr. Tan will prepare a detailed treatment that will be customized to each patient's aesthetic aspirations and dental needs.
Tooth Preparation – in the next appointment, Dr. Tan will prepare the abutment teeth. This involves removing a thin layer of the tooth enamel – to create room for bonding the crown or bridge. For dental crowns, only the affected tooth is prepared, while supporting teeth on both sides are prepared for dental bridges.
Impression Making – after tooth preparation, Dr. Tan will make an impression of your teeth and send it to the laboratory for fabrication. She will also send information regarding the color and shade of your teeth – so that your crown and bridge blends-in perfectly with the neighboring teeth.
Bonding – at the final appointment, Dr. Tan will first try the prepared crown or bridge on the prepared teeth – to assess the esthetics and fit. If required, Dr. Tan will perform minor adjustments at the dental chairside. If everything goes well, she will bond the crown or bridge the supporting teeth with adhesive cement.
Congratulations! You are now a proud owner of a beautiful and attractive smile. Dental crowns and bridges are durable and aesthetically pleasant options for fixing various cosmetic tooth defects.
Book an appointment
with Healdsburg Dental Spa in
Healdsburg, California
today – and drive away with a healthy and beautiful smile that you can indeed be proud of.  These restorative procedures will will help you to regain both your smile and self-confidence.